Memories of the 2019 Summer Season

As winter approaches, the recent summer season at Frison Holiday Cottage stays in our memory, with thoughts of happy evenings in the vibrant summer food markets. The best of these this year as usual was in the mediaeval village of Duras. On Thursday evenings the square facing the historic chateau was filled with both locals and visitors, enjoying a superb meal of mussels and chips, or of delights from the Carribean, with live music in the background. As the daylight faded, the chateau walls were lit with a glowing succession of changing colours against the darkening summer sky. Visitors to Frison Holiday Cottage have been unanimous in their praise of this weekly event, which is just one of a choice of similar village get-togethers within a few minutes drive from the cottage.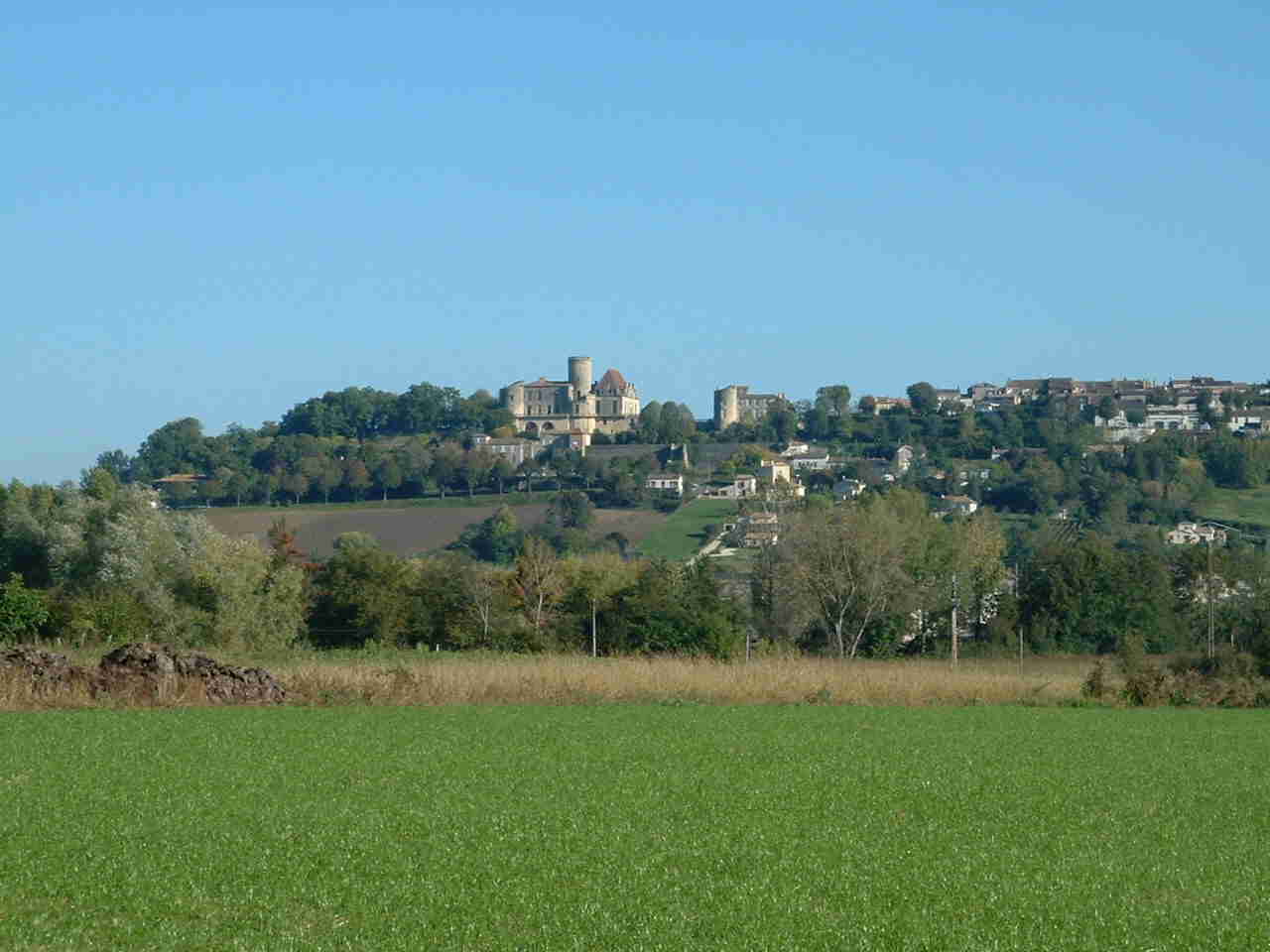 Duras has been a favoured destination for British visitors since the 1970's. When Carol and Gerry Steel moved here to live permamently in 1976 there was already an English Estate agent whose list of properties for sale was composed mainly of first-time sellers. Such properties came onto the market as farmers and other rural house owners died, and their property had to be shared between surviving family members. Many of the buyers of these properties were British, looking for a second home which would usually need renovation. In present times, many of these properties have changed hands more than once as the former buyers have resold for various reasons. The final result is a growing British population in Duras and increasing popularity for the town.
So what are the reasons for the choice of Duras as a holiday destination for UK citizens? If you ask our visitors this question, some would cite the availability of a choice of good wines from the many vineyards in the area. Duras has been referred to as a vignoble "dans un mouchoir de poche" (in a pocket handkerchief), because it occupies such a small total area. Several of these vineyards offer visits to their cellars with explanation of the production methods as well as free tasting of the different varieties they produce. The attraction of Duras also lies in its superb hilltop position with breathtaking views, its historic castle with guided visits, and its geographic situation within reach of so many bastide villages and other remains of its mediaeval history.
Duras is only a 10 minute drive from Frison Holiday Cottage, where you will receive a warm welcome from its owners Carol and Gerry and an unforgetable holiday stay in its comfortable well-equipped accommodation.